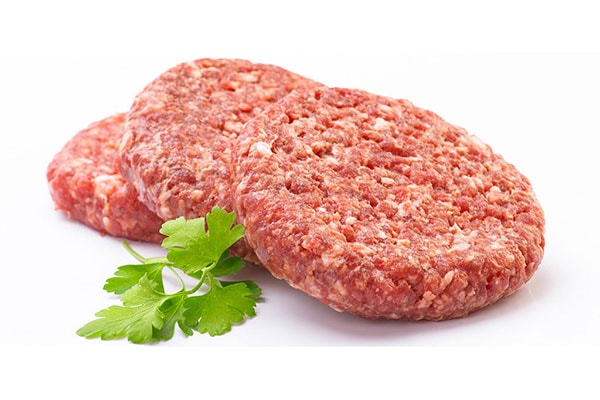 Our Process - Premium Ground Beef & Ground Beef Blends
In addition to our steak cutting operation, West Coast Prime Meats is also a "grinder" - the industry term for supplier of fresh ground beef patties and bulk ground beef packs. West Coast offers numerous premium blends and can create a custom blend unique to your operation. We use top-of-the line Holymatic and Nutec processing equipment and have most every patty size and plate combination possible.
West Coast Prime Meats goes the extra mile to ensure you are always getting the freshest and premium patties from our facility.
USDA inspected facility
All ground beef suppliers must meet strict USDA and West Coast standards
On-site lab used for testing raw material and finished goods
Metal detection equipment used on all grinds
All product leaving production is given a final lab test before distribution
Temperature is strictly monitored from receiving to delivery
SPECIFICATIONS
Multiple patty size options from 2:1 to 8:1 sliders
Premium angus, brisket, chuck blends
Kobe blends
Natural and grass fed blends
Beef and Bacon blends
Combo blends like the BAM (beef and lamb)
Turkey, chicken, pork, veal, and other ground products
5 and 10 pound bulk ground beef packs