West Coast Prime Meats works with only the finest suppliers in the industry, as a result we are able to offer our customers the finest portion control and boxed protein products on the market. Click on the category below to learn more about our product offerings and product specifications.
Beef Chops and Steaks
West Coast can provide your kitchen with quality beef grades...USDA Prime and Choice, Black Angus, Upper 1/3 Choice Angus...
Ground Beef
In addition to our production rooms, West Coast has in-house grinding ability. For the hospitality operator, that means fresh Angus,...
Dry-Aged Beef
For chefs desiring true dry-aged beef we have an in-house, temperature and humidity controlled dry-age room so that your...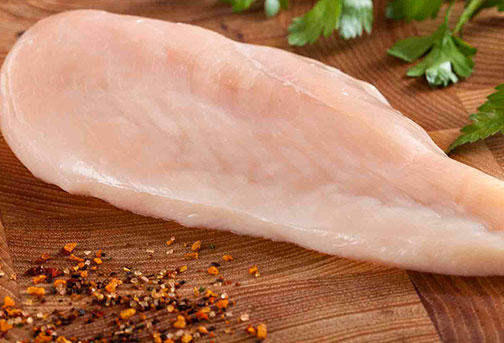 Fresh Poultry
At West Coast we are pleased to offer you a wide range of freshly prepared poultry products portioned on site. Our dedicated...
Premium Pork
West Coast partners with the top pork suppliers in the industry which are known for Natural, hormone-free, humanely raised...
Premium Veal
West Coast purchases veal from the best suppliers in the country and our production team can create about any specification...
Premium Lamb
West Coast sources domestic California and Colorado lamb as well as natural Australian and grass-fed New Zealand lamb products...
Wild Game and Other Meats
West Coast has relationships with the nation's top Wild Game and Other Meat suppliers offering the finest Bison, Wild Boar, Venison...
Seafood Products
West Coast offers frozen seafood including Wild Salmon, Talapia, Seabass, Shrimp, Maine Lobster, King Crab, etc...
request a foodservice product guide
@westcoastprimemeats. #primemeats