LIME-MARINATED FLANK STEAK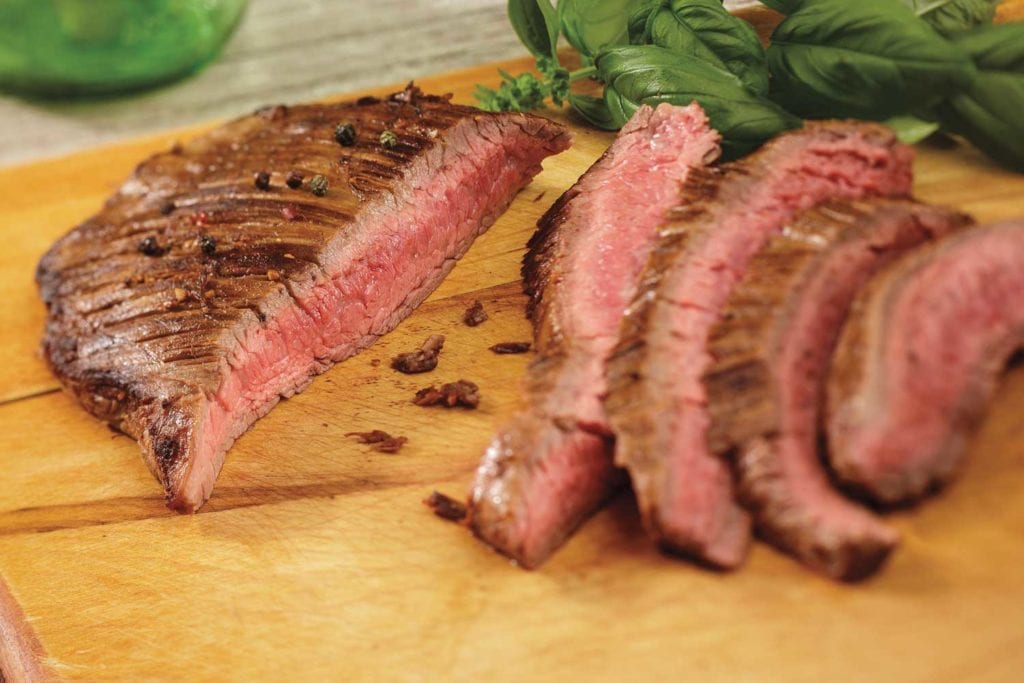 Adapted from West Coast Prime Meats Cooks © 2015
Ingredients
Two pounds Creekstone Farms flank steak
Quarter-cup lime juice
One orange, juice only
Three garlic cloves, peeled and smashed
Three tablespoons balsamic vinegar
Half-cup olive oil
One teaspoon salt
One teaspoon cracked black pepper
Instructions
Put flank steak in a large Ziploc food storage bag and add the remaining ingredients. Let marinate in the refrigerator for at least 30 minutes and up to two hours.
Remove meat from the bag and let it sit at room temperature for 15 minutes. Discard the marinade.
Prepare the grill to high heat.
Cook flank steaks on one side for four minutes, being careful not to burn the meat. Flip the steaks and cook for four more minutes or until the internal temperature reaches 132 degrees Fahrenheit on an instant-read thermometer.
Let steaks rest for three to four minutes, then slice and serve.
Copyright © 2015 by Amy and Craig Nickoloff and West Coast Prime Meats
Recipes reprinted with permission of the owners.
Photos courtesy of Creekstone Farms
In recent years, consumers have increased their interest in the way farmers and manufacturers handle the foods they eat. West...