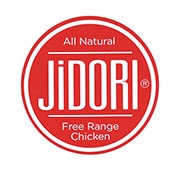 In every industry, there are craftsmen and there are artisans, those who take the craft to its pinnacle. In the chicken business, that artisan is Dennis Mao.
Mao, the founder of Mao Foods and creator of Jidori Chicken™, has seen his business grow in the past 20 years from a one-man proprietorship, hand-delivering his ultra-fresh chickens to a few Los Angeles-area chefs, to a contractor hauling more than 10,000 chickens daily to restaurants and wholesalers in several western states and New Jersey. His goal since the beginning has been to provide poultry to restaurant kitchens within 24 hours of processing.
"My mom was entrepreneurial. She bought this small poultry shop around 1993. But it was very difficult for her, my dad was sick and she was on her own. I had just graduated from Berkeley, so I decided to get my hands dirty," he recalls. "I noticed we had really fresh product. The restaurants, whether it be Spago or whatever, didn't have a good supply at the time," he adds.
"Jidori came about from working with Japanese chefs; that's how they would identify a really fresh chicken. They would say, 'Hey, Dennis, can you deliver those jidoris,' " he relates. The name stuck.
Technically speaking, what Mao produces from his Los Angeles-based plant would not be considered jidori in Japan, where the term originated and where it pairs with a specific region. The classification compares to Champagne producers who insist that label should only be placed on bottles from their part of France. But to his customers, his birds are the American version of jidori, they tell him.
Mao credits three culinary luminaries for giving his young business a leg up: Wolfgang Puck, Nobu Matsuhisa and Joachim Splichal. "When I linked up with one of them, he would call the others and say, 'Help this young guy out.' They all helped me," he confides.
His insistence on a 24-hour order-to-delivery window means Mao's business can only grow so far. But he argues that his approach is for quality, not quantity. "In most of Southern California, if we get the order in the morning, it is delivered by that afternoon," he asserts.
He and his team members at Mao Foods select the chickens from a group of Central Valley farmers who work with Mao to the company's exacting standards. Mao Foods serves two audiences, American chefs who prefer a larger Cornish-crossbred white chicken; and Asian chefs, who seek out a smaller, denser bird, typically a brown bird that is a cross between chickens bred for their meat and those bred for eggs, he posits.
Once word spread in Los Angeles about the quality of Mao's poultry, the demand outpaced supply. Mao says he interviews customers now, to identify chefs who understand proper handling for his product. Because he has to turn down some requests, he has discovered forgeries, so he cautions restaurant patrons to look for the trademark after the name Jidori Chicken™ on menus to ensure they are paying for the real deal.